You work very hard to conduct experiments, analyze findings, write your manuscript, and publish your article. Don't you want a wider audience to read your research article?
Communicating your work so that it is discovered, read, and cited from among increasing published content has become more important than ever.
It is time to increase the discoverability of your science using our range of services including stunning infographics, powerful videos, and brief summaries.
Features
Improve the public outreach of your research exponentially
Increase your chances of getting citations by 40%
Impress your peers, funders, and the media with stunning content
Explore our Research Promotion Services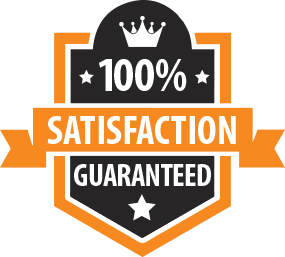 Quality
Guarantee
We are committed to delivering a high-quality deliverable and will re-work on it free of cost if you are dissatisfied with the quality of the service.
On-time
Delivery
We know how important your time is, and therefore, promise to stick to the deadline set at the time of assignment confirmation.
Information
Security
We adhere to a privacy policy that guarantees 100% confidentiality and allows researchers worldwide to submit their work to us with complete confidence. We understand the importance of data security. That is why we have taken all measures necessary to ensure all your information is secure. All our IT security management systems are ISO/IEC 27001:2013 –certified.
Frequently asked questions
Our team of scientific writers will communicate your research findings accurately using language that is easy-to-understand by non-experts. A senior reviewer will check the summary for quality assurance.
Our team of scientific writers will create an engaging news story highlighting your research findings using simplified language that can be understood by a wide audience. A senior reviewer will check the content for quality assurance.
Our team of content writers, illustrators, and designers will work with you to render your article in a visually appealing format. We create high-quality graphics and use simplified text to convey the core findings and implications of your research such that even non-experts can understand your work.
Our production team comprises scientific experts, scriptwriters, voiceover artistes, illustrators, and animators with experience in research promotion. They will work in consultation with you to help you tell your research story to the world in an engaging way.
Most definitely! Editage will help you increase the reach of your research by uploading Infographics/Video Summaries on social media platforms. We also encourage you to reach out to your network of peers, colleagues, and funders and the broader community and share links to your video hosted on journal, institutional, or personal pages.
We will be happy to make minor adjustments to the Plain-language Summary, Research News Story, and Infographics assignments free of charge. Please submit your questions using the "Submit Questions" feature in your Editage Online™ account. You will find it under the "Jobs & Questions" tab. Once we receive your questions, we will provide you a suitable deadline for the response.
Copyright © | Wolters Kluwer and Editage. All rights reserved.